Hello community,
Last week I posted our new HUD which I thought was very nice. But through the week I started to annoy myself that the health, hunger, stamina, etc. bars were not similar to the HUD. Therefor I have made some new adjustments to the HUD, but also the F1 Menu.
See previous post for the older update
here
[url=https://luminousrp.net/showthread.php?tid=33][/url]

As I mentioned I changed some things in the F1 Menu;
- I moved the character edit to the welcome page
- Changed Character tab to Jobs
- Made the job buttons heck alot bigger and added a model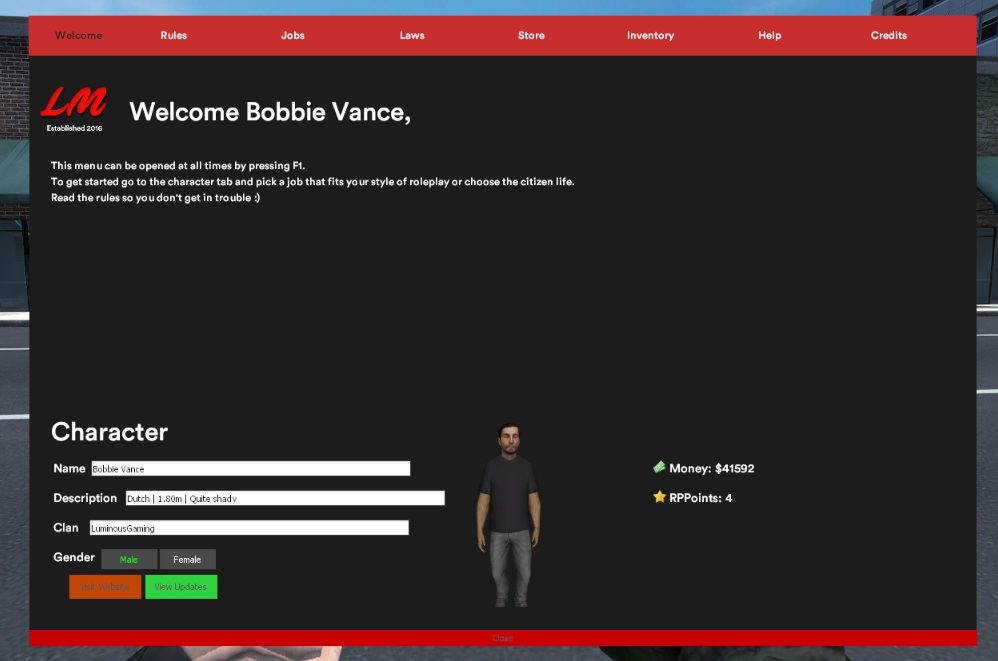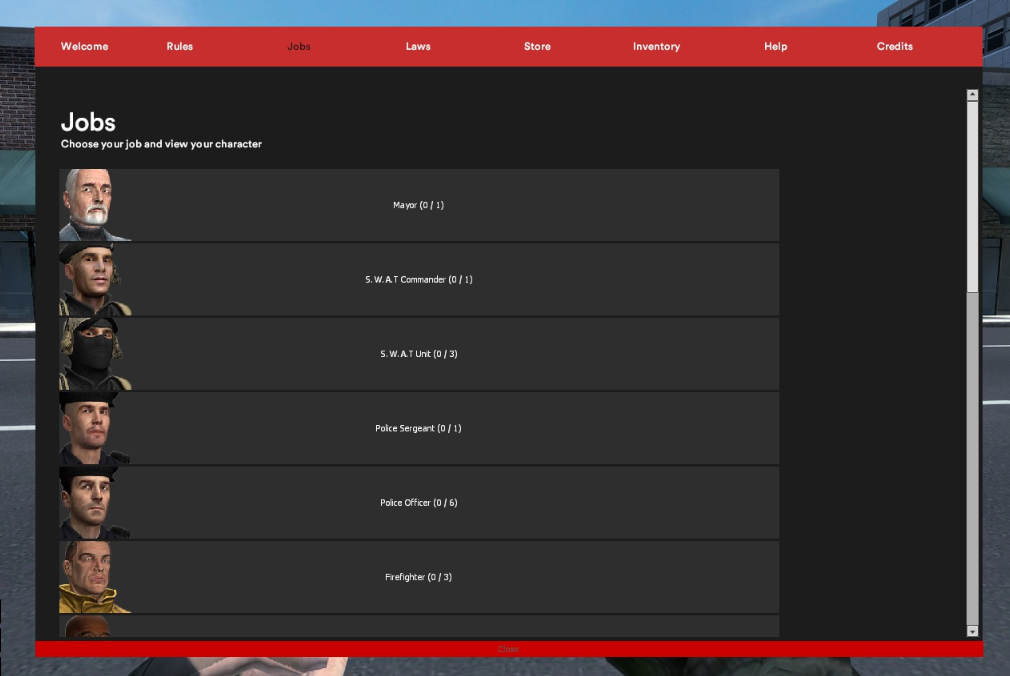 I hope this is something you players wanted to see, if you have an idea let us now in the suggestion section on the forums!